Worst Weeds In The World?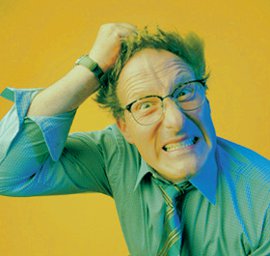 Weeds are a fact of gardening life. We have all suffered from ruined lawns, or swamped veggie patches.
So, do you have the world's worst weeds? Tell us about them below.
I know I'm definitely NOT the only one with tales of woe to share (crabgrass be gone!).
Or Maybe You Need Some Advice?
Visitors to this site come from all over the world, and include a lot of very talented and highly knowledgeable gardeners.
So if you'd like some help, tell us which are your worst weeds. What you've tried so far, and what isn't working. A photo can really help too if you're not 100% sure what the weeds are.
Or Maybe You Can Help?
If you can help a troubled gardener, please do share your knowledge. You can reply to any of our submitted stories below using my contact page. Thank you in advance.
Your Worst Weeds Stories / Advice
Click the links below for worst weed stories, plus advice on killing weeds from other visitors to this page.
Silver Leaf Nightshade Control






Has anyone found a suitable herbacide for this silver leaf nightshade?

I have tried glyphosphate with a surfactant but with little results. I have heard ...
Mexican Bird Of Paradise Is Making Me Nuts!






Some people plant these things on purpose!

They have VERY BEAUTIFUL bright yellow and orange flowers. Each Mexican bird of paradise bush can produce ...
Old Man's Beard Is Evil






Here in New Zealand, Old Man's Beard is well known as a really noxious weed. And I think in some parts of the USA too.

It gives us a real headache though ...
Getting Rid Of Bindweed





Bindweed, a little white flowering vine that creeps, crawls and climbs.

It will come up every where and getting rid of bindweed is nearly impossible....