Learn Rose Gardening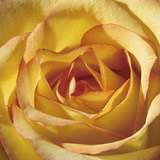 Rose gardening is an absorbing and highly rewarding pastime. Learn rose gardening and you can make a beautiful and fragrant addition to any garden. And growing roses is not nearly as difficult as you might think.
What could be better than presenting a bouquet of roses to someone special, especially when you have not only grown them, but chosen the best, and freshly picked them yourself!
So if you want to learn rose gardening, start yourself off right here with our expert hints and tips:-
Basic Rose Gardening Tools - Before heading out to your rose garden, make sure you bring along these basic rose gardening tools.
How to Choose the Best Roses for Your Garden - The best roses to grow in your garden, and how to choose them.
Different Types of Roses / Rose Classification - There are many different types of roses, these are the main rose classification systems that will help you choose your roses
Planting and Caring for Climbing Roses - Colorful climbing roses can add a dramatic effect to your home.
Old Fashioned Roses - Learn why old fashioned roses have stood the test of time, and how you can have a charming antique rose garden.
Growing Hybrid Tea Roses - If you want to give roses on special occasions, growing hybrid tea roses is the way to go.
Floribunda Roses For All-Seasons Blooms - Floribunda roses are a beautiful landscape plant that gives you an abundance of color season after season.
Shrub Rose Bushes - So Versatile - Shrub rose bushes are a great colorful alternative to use anywhere you would plant another type of shrub.
How To Care For Miniature Roses - The only tips you'll ever need on how to care for miniature roses.
Care of Rose Trees - Rose trees can be difficult to grow, but add such an air of elegance to a landscape.
Rose Bush Pruning - Your guide to how to prune and where to cut for different types of roses.
Climate Zone For Gardening - It's important to know the climate zone for gardening, here's why and how...
Black Spot On Roses - Black spot can destroy your roses, here's how to prevent it, and get rid of it.
Who Are AARS? - About 'All-American Rose Selections' (the AARS)
Drying Roses - Drying roses is a great way to preserve their beauty. With very little effort and very little expense.
Rose Fertilizer - Drying roses is a great way to preserve their beauty. With very little effort and very little expense.
Meaning Of Rose Colors - Roses can send many different messages depending not just on the color but also the quantity. Here's the different meaning of rose colors and quantities.
Hardy Roses - Hardy roses are a species of rose that grows in harsh winters, that are associated with the Northern climate.
Heritage Roses - Heritage roses, also known as Antique roses or Old Roses, refer to a group of roses cultivated into commercial production during the late 1800s.