Old Man's Beard Is Evil
by Julie
(Nelson, New Zealand)
Here in New Zealand, Old Man's Beard is well known as a really noxious weed. And I think in some parts of the USA too.

It gives us a real headache though and we hate it with a passion. Almost as much as possums :-)

I understand it's a type of clematis ('clematis vitalba' I think..?).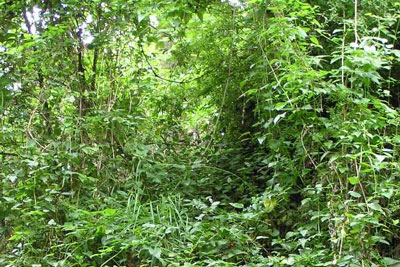 Old mans beard smothering everything
It's a real climber and it grows so well here that it becomes a tangled mess, blocks out the light and eventually kills trees completely! And this stuff seeds like crazy, producing tons of these little pom pom balls of fluff.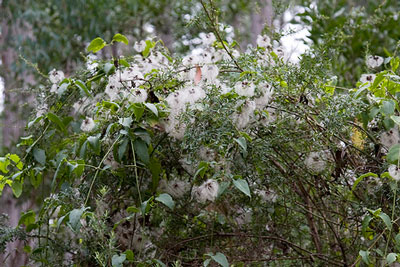 Old man's beard seeding (clematis vitalba)
So far I've been cutting the stems and leaving it to die off in the trees. But it grows back strongly from a cut stem, so you have to put glyphosate (Roundup) or Vigilant gel or something on the stems after you cut them. I don't like using it though, so would love to discover any alternatives to dealing with this stuff?
Comments for
Old Man's Beard Is Evil
Average Rating





Click here to add your own comments